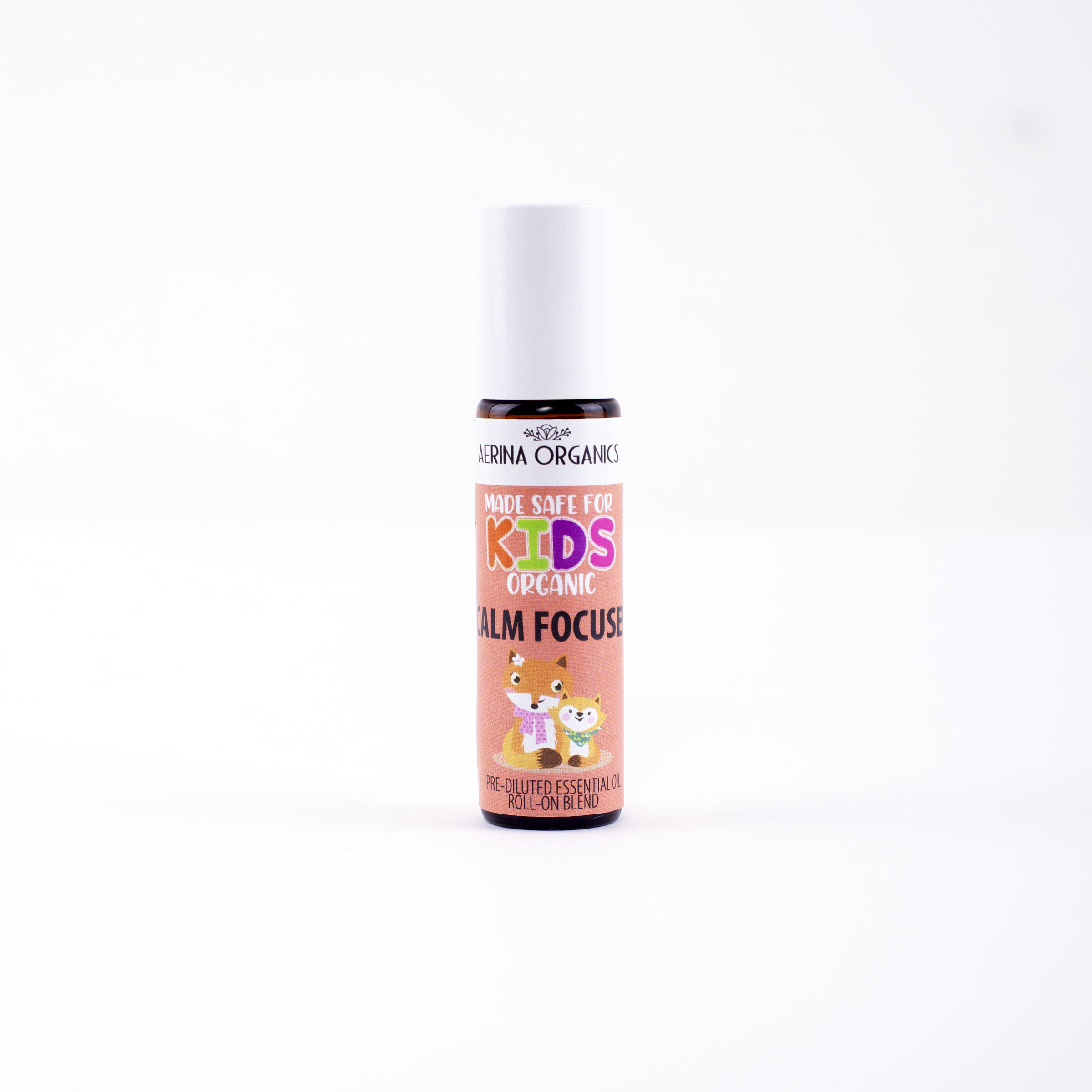 THE INGREDIENTS
Organic Lavender, Organic Cedarwood, Organic Vetiver, Organic Frankincense and Organic Mandarin.
Prediluted in Fractionated Coconut oil.
THE STORY
CALM & FOCUSED is a blend that always close to me. I have a son who is in the spectrum of ASD, that sometimes when he is overstimulated, typically at night, this blend is a helper. I apply the blend with a little massage and he will calm down and back on track.
This blend helps with concentration and reduce mental distractions which makes this blend a great choice to apply before school and during homework time. Students and adult can use this blend at workplace too
It also sharpen awareness so I'd say it is good for anything that needs focus like driving. The blend also helpful whenever we are on a long road trip when the kids are restless, most of the time this blend also calm the mama too.