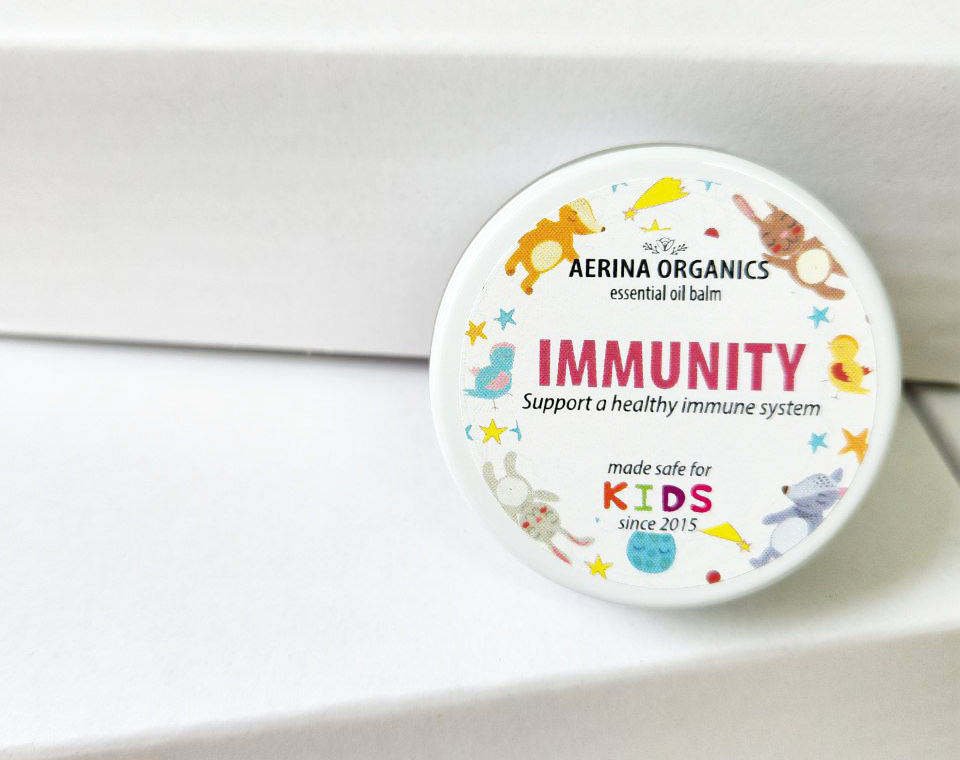 Helps to boost strong body immune system, reducing illness and use in soothing massage to recover quickly.
Helps to alleviate appetite.
THE INGREDIENTS
Organic Refined Coconut oil, beeswx, Organic Fir Needle, Organic Lavender, Organic Sweet Orange.
THE STORY
Sometimes a mother has a microscope eyes, suddenly all germs are visible 😂IMMUNITY is the blend I made prior to our first long- distance rail journey, when I wanted to have essential oils that work as a 'daily defence'.

The synergy blend of Fir Needle, Lavender and Sweet Orange is a real success. This is like the 'Thieve blend' without Thieve (do your research about EO that is not recommended for young age).
This is an everyday blend before going out to nursery, school or workplace, going out to crowd.
HAPPY PARENTS