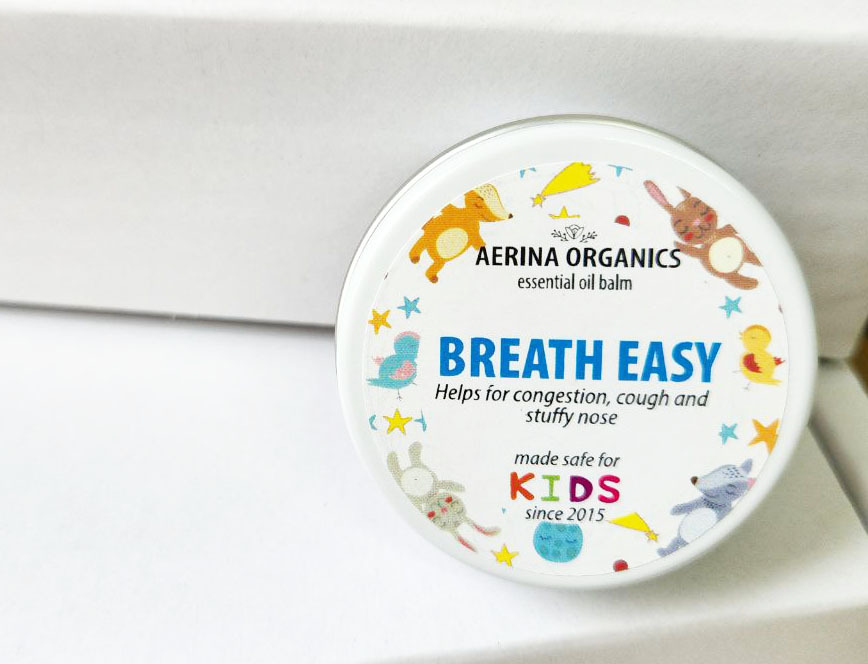 An alternative safe 'vapor rub' blend to soothe the uncomfortable sneezing and congested nose.
THE INGREDIENTS
Organic Refined Coconut oil, beeswax
Organic Lavender, Fir needle, Spearmint , Rosaline and Cypress essential oil.
THE STORY
BREATHE EASY is among the first blend I made for Made Safe for Kids essential oils collection.
.
With safety first in mind, I carefully selected which essential oils to be included.
So why you want to use Breathe Easy?

✔ONLY RECOMMENDED SAFE INGREDIENTS

Almost all vapor rub has Eucalyptus/Peppermint as their main ingredients. Eucalyptus is reputable as expectorant but NOT recommended safe for kids under 10 years.
.
As an alternative safe solution, I use Organic Australian Rosalina because its nurturing and soothing effect. Rosalina has strong anti-bacterial, anti-viral, immune stimulating properties like Tea Tree. Rosalina also great for respiratory problem like Eucalyptus.
I use Spearmint instead of Peppermint.
HAPPY PARENTS