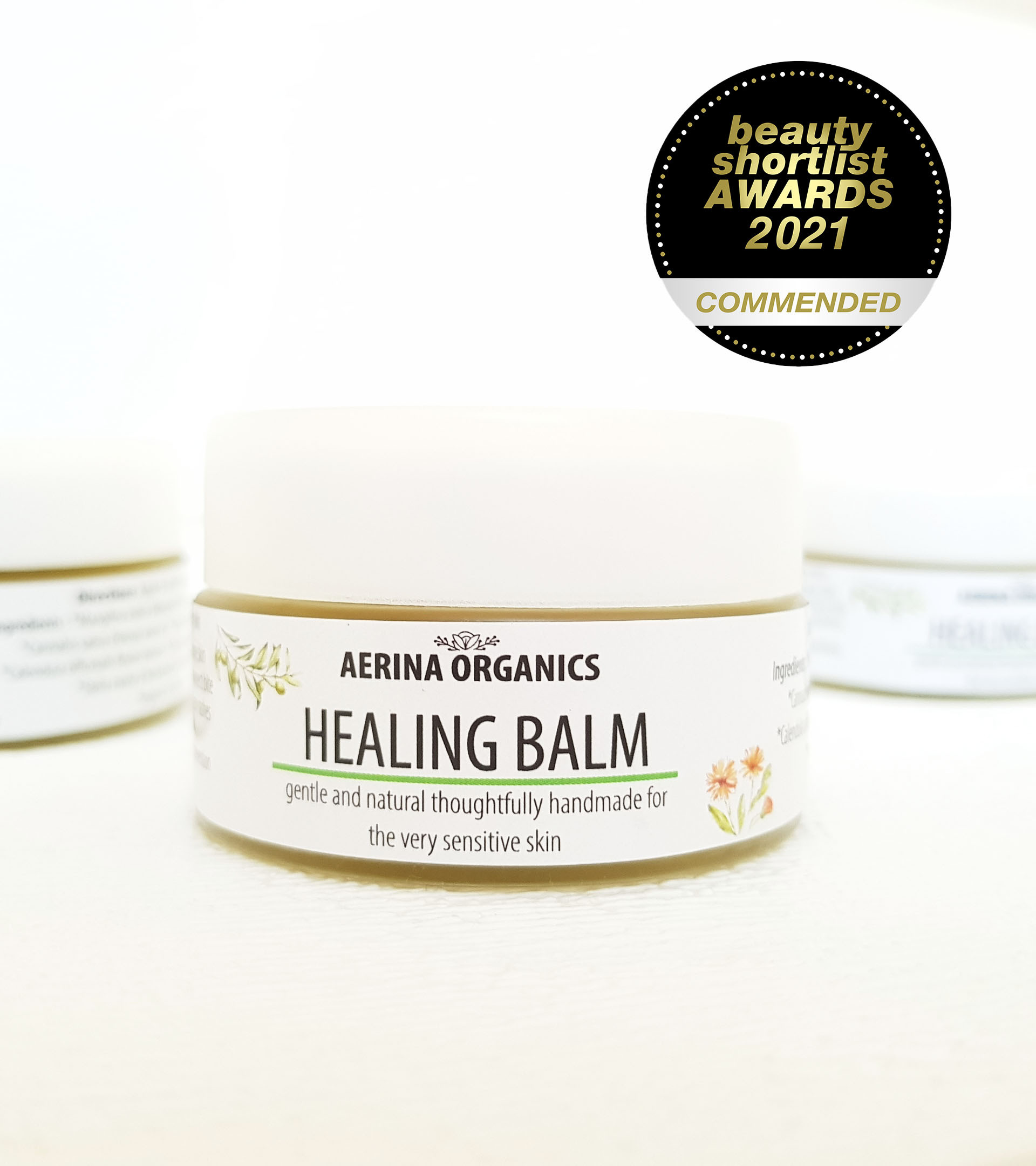 An award winning product that has been around for 3 years, bringing relief and joy to families. This is a dream balm I made purposely for newborn or very sensitive skin. Perfectly unscented, no essential oils, only slow-infused with organic flowers and herbs.
THE FORMULA
A multitask balm;
✔ for DIAPER RASH, apply at night and notice a significant improvement the next morning.
✔ treating INFLAMMED SKIN like champ. Severely dry skin, eczema prone or psoriasis
✔ face mask for ACNE
✔ as antifungal to heal RINGWORM. This is no joke, it is hard to get natural antifungal you know it.
✔ for RASHES, CUTS and WOUNDS the balm is like antiseptic
THE RITUAL
Apply to affected area.
THE INGREDIENTS
*Mango Butter, * Olive oil, * Neem oil, * Calendula extract, *Chamomile extract, *Chicweed extract, Beeswax *Organic.
THE VALUES
Aerina Organics products are made fresh in small batches, thoughtfully handcrafted with clean and ethically sourced ingredients in line with your natural values and healthy lifestyle. 100% vegan, cruelty-free, contain no synthetic fragrances, dyes and harsh preservatives.